MEET THE COACH
JASON McCARTHY
THE BEGINNING
JAY STARTED WITH BOXING. COUNTLESS HOURS OF TRAINING AND SPARRING INSPIRED JAY TO UNDERSTAND THE BODY AND TO GAIN KNOWLEDGE TO HELP THOSE AROUND HIM AND BETTER HIS BOXING CAREER. BOXING ALSO GAVE JAY A BETTER UNDERSTANDING OF WHAT PEOPLE GO THROUGH WHILE OBTAINING THEIR FITNESS GOALS. JAY HAD A GREAT CAREER IN AMATEUR BOXING FIGHTING FOR OVER 8 YEARS.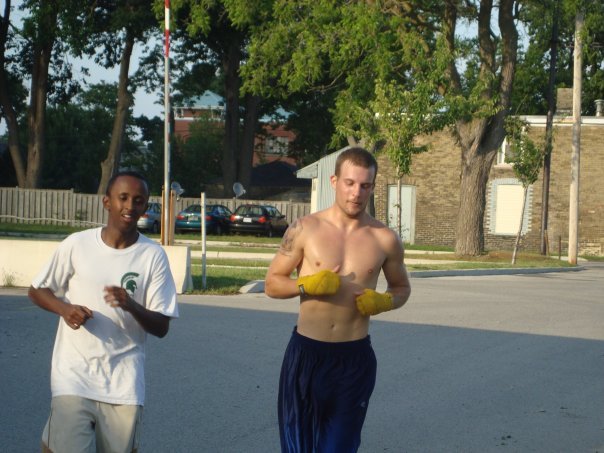 HE LEARNED FROM A LOT OF GREAT TRAINERS SUCH AS ROB CARON, IRVING CHESTNUT AND LAWRENCE BOOM. FROM JAY'S BOXING CAREER HE BEGAN TO TAKE A GREAT INTEREST IN NEUROLOGICAL INJURIES AND THE BODIES REHABILITATION PROCESS WHICH LED TO THE NEXT STEPS IN HIS LIFE WHICH WAS GAINING A HIGHER EDUCATION IN THE HEALTH AND FITNESS FIELD.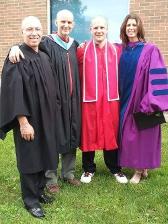 EDUCATION
THE NEXT STEP TOOK JAY TO FANSHAWE COLLEGE WHERE HE COMPLETED THE FITNESS AND HEALTH PROMOTIONS COURSE WITH HONOURS STUDYING ANATOMY, PHYSIOLOGY, CHEMISTRY, ATHLETIC TRAINING, NUTRITION AND MUCH MORE. JAY LEFT FANSHAWE CERTIFIED AS A CSEP-PT, ADAPTIVE SPECIALIST, GROUP TRAINER, FUNCTIONAL TRAINER AND WENT ON TO GAIN CERTIFICATIONS IN NUTRITION WITH PRECISION NUTRITION. JAY CONTINUES TO STUDY AT THOMPSON RIVERS UNIVERSITY WORKING TOWARDS HIS BACHELORS IN HEALTH SCIENCE AND IS REQUIRED TO COMPLETE PROFESSIONAL DEVELOPMENT CREDITS TO MAINTAIN ALL OF HIS CERTIFICATIONS. JAY CONTINUES TO BROADEN HIS EDUCATION AND STAYS UP TO DATE WITH NEW RESEARCH WITHIN THE FITNESS FIELD.
M.P.T WAS BORN
ALL THE EDUCATION HAD TO GO SOMEWHERE SO JAY ATTEMPTED WORKING WITH LOCAL GYMS, BUT THEIR PHILOSOPHIES AND MISSIONS DID NOT MATCH HIS. IN 2012 MCCARTHY'S PERSONAL TRAINING WAS BORN AND IS DESIGNED TO WELCOME ANYONE TO ACHIEVE GOALS THEY NEVER THOUGHT POSSIBLE. WITH ALL OF JAYS KNOWLEDGE IN FITNESS, NUTRITION, AND ITS EFFECTS ON THE BODY WITH THINGS SUCH AS HORMONAL BALANCE, BLOOD FLOW, CHEMISTRY, AND MUCH MORE. THIS ALLOWS M.P.T TO OFFER SOME OF THE BEST PROGRAMMING YOU HAVE EVER SEEN AND THE RESULTS WILL BE UNBELIEVABLE. WE OFFER SPORTS CONDITIONING PROGRAMS, BOXING CLASSES, WEIGHT TRAINING, FUNCTIONAL TRAINING, GROUP CLASSES AND MUCH MORE. ALL AT A VERY AFFORDABLE RATE SO THAT WE CAN OFFER OUR SERVICES TO EVERYONE.